12 Days of Christmas Online Auction
Live Online Auction to support #ShopLocal #ShopMashpee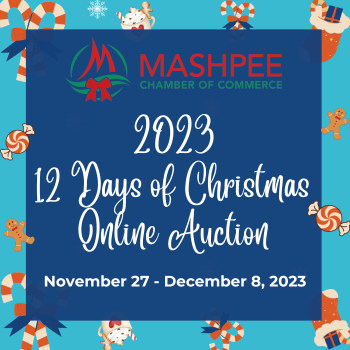 The 2023 12 Days of Christmas online auction is coming! Mark your calendars for November 27 through December 8, 2023. Our online auction will once again be hosted on BiddingOwl.com.
Interested in donating an item to the auction? Contact us at info@mashpeechamber.com or download our donation form!
Proceeds from this auction benefit the Mashpee Chamber of Commerce's #ShopLocal #ShopMashpee campaign.
Thank you for your support!