The Cape Cod & Islands Chapter of SCORE, in partnership with the Local Cape Chambers Cooperative, will host three webinars this Spring. These webinars are being offered exclusively to members of Local Cape Chambers.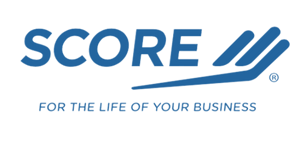 UNDERSTANDING FINANCIAL STATEMENTS
3/29/2022 9-10:30 AM
Financial statements can be a very important tool in managing your business successfully.
In this webinar, we will explore an overview of the basic financial statements – what they are and what they tell you.
We will also discuss working capital and cash management and simple ways to forecast your future results
and use those forecasts to make smarter decisions about your business.
CREATING AN EFFECTIVE SOCIAL MEDIA STRATEGY
4/12/2022 9-10:30 AM
Social media is one of the most popular (and free, to start) strategies to attract and retain customers.
At the heart of the effective use of social media is your strategy and great content.
Creating rich, engaging content is the key to attracting consumers and getting them to take action
that supports your overall marketing goals.  In this webinar, veteran digital marketer Dale Shadbegian
will lead a 45 minute walk-through with Q&A follow-up on how to create or refine
a social media strategy– including which networks to use – and how to target audiences.
We will also brainstorm ideas for creative content and how to write compelling copy.
NETWORKING LIKE YOUR BUSINESS DEPENDS ON IT...IT DOES.
4/26/2022 9-10:30 AM
To grow your business, you need to grow your network.
This webinar will provide you with the practical tools that you can use to expand your sphere of influence
and grow your business.   Participants will leave this session with specific tools that they can use to plan,
execute and follow-up on their next networking opportunity.